Dallas ISD Math Olympiad Warm-Ups
December 1–15, 2020
This Warm-Up Competition is for ALL students with a Dallas ISD Math Olympiad account! We will award a prize each day to a new winner!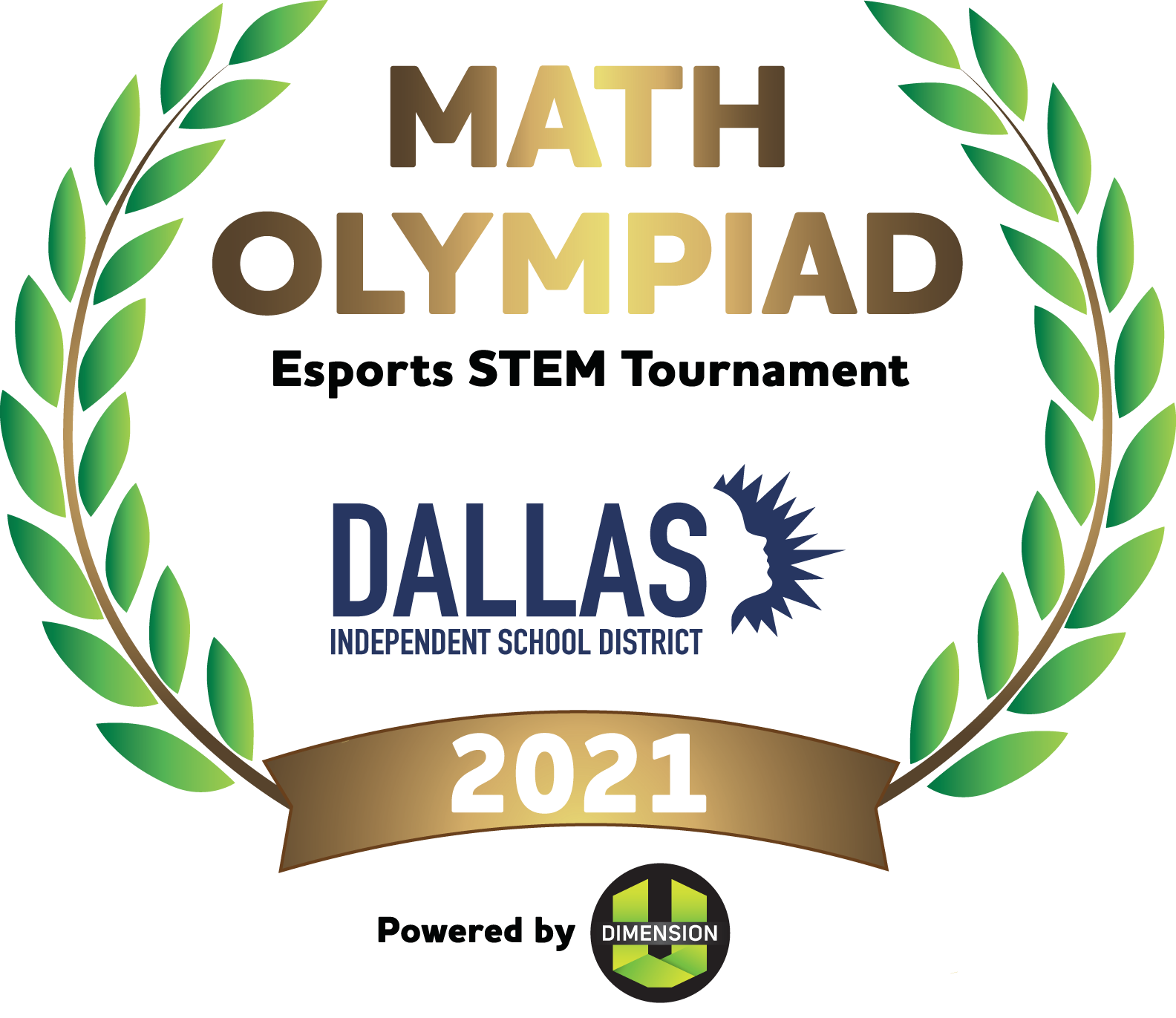 Participants
As students earn points during December 1–15, the top point earners will appear here.
Calendar
Frequently Asked Questions
Who is this competition for?

The Dallas ISD Warm-Up Competition is for students from Dallas ISD who have DimensionU accounts through the Math Department. If you're not sure if you are eligible to participate, ask your teacher or email us at tournaments@dimensionu.com.

What will I win?

Winning students will earn a $25.00 Amazon E-Gift Card. Students may not win more than once during the competition period.

Which of my points count toward my total score?

Your highest game score of the day will count as your total score.
On Tuesdays, we'll take your highest game score in TowerStorm.
On Wednesdays, we'll take your highest game score in Meltdown.
On Thursdays, we'll take your highest game score in Velocity.
You can play as many times as you'd like each day. For example, on TowerStorm Tuesday you might play in 3 games and earn 1000, 1500, and 2000 points. You score for that day would be 2000, which is your highest point earning score for the day.

How can I win the most questions answered category?

On Mondays and Fridays, we will be counting how many correct answers you have in ANY of our games. Play Towerstorm, Meltdown, or Velocity as many times as you'd like, and we'll keep adding your correct answers up for your daily total.

Which levels do I need to play?

Only points earned by students in MATH curriculum, on following levels, will count:

| Grade | Level |
| --- | --- |
| 3 | D |
| 4 | E |
| 5 | F |
| 6 | G |
| 7 | H |
| 8 | I |

You're welcome to practice in any of our levels, but remember to play on your designated levels for your points to count toward the tournament.

Can I play any time of the day for my points to count?

Yes!

Can I use a computer or a mobile device?

Yes!

When will winners be announced?

We'll announce daily winners on the leaderboard and through our social media. Once verified, prizes will be sent directly to the school for distribution by January 8, 2021.
If you have any additional questions, please email us at tournaments@dimensionu.com.